Writing
Oath of Empire | Typhon Wakes | A Rumor of War | Short Stories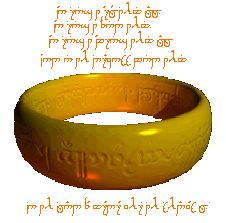 The Scene
I've been writing for years, though only recently have I managed to get into a position to make some money doing it. When I was a wee lad I thought that I wanted to be an artist and spent a lot of time working on being a comic book artist because then I could tell stories with my art. After four years in art school, however, I abandoned that particular approach and decided that my strength lay in the story part, rather than the art part. So...

I got a very lucky break meeting Beth Mecham, who works at Tor Books. People ask me (moderately constantly) how I managed to sell a four-book contract to Tor (which is a pretty big genre publishing house) when I had no track record. The short version is that Beth has faith in my ability to deliver. This meant that I avoided the years of slush-pile surfing that I would have otherwise had to suffer through.
Oath of Empire
A series of epic novels set in the time of the Roman Empire. Think de Mille in scope - a cast of thousands on a canvas the size of the world. The first book, The Shadow of Ararat, will be in stores July of 1999.

Typhon Wakes
This is my next project after Oath is done. A hard-SF archeological mystery set in the CoreSpace universe. Some notes pertaining to it are provided.
Babylon Five: A Rumor of War
Some of you have asked me what a novel proposal looks like. Well, here is the one I prepared for A Rumor of War. I missed selling this book to Dell Books by a week (maybe less...) when they were producing the Babylon Five tie-in novels.
For those of you who are interested in what kind of pap I wrote when I started, here are two rather old short stories of mine (Knock the Three, Edelweiss).