Stations
From ThroneWorld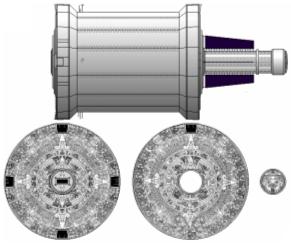 The massive Imperial Méxica space stations provide bases on the borders of Imperial space and act as transit points for commercial liner-runs.
Named stations are:
The station receiving bays for passengers embody the social classes of the Méxica Empire with seven distinct gates labelled by caste or nation:
The entry hall containing the lesser gates is demarcated by a power fence.
In addition to the commercial and civilian use, the primary function of these stations is to support and maintain the capability of the Imperial Méxica Navy. To support this the stations are equipped with powerful t-relays to punch through to distant Fleet ships and message drones.
The stations are so big that they have tubecar networks to facilitate travel around them.