Category:Galactic
From ThroneWorld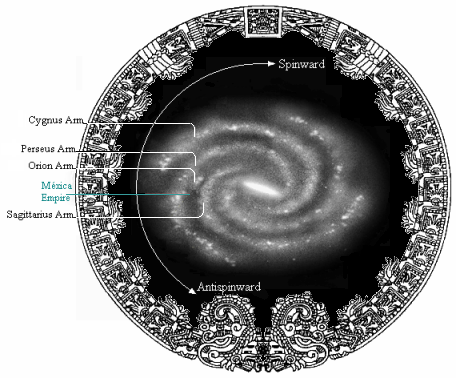 Galactic direction can be described by the following five terms:
These can be compared with the four cardinal directions and the center of Méxica tradition.
To the ancient Méxica the Milky Way was described as a road across the sky and was presided over by two divinities, the male Citallatonac, Starshine, and the female Citlalinicue, Star Skirt, the Great Mother of the stars (also known as Ilamatecuhtli, Old Noble Lady). It was also associated with Mixcoatl, the cloud serpent.
Subcategories
This category has the following 5 subcategories, out of 5 total.
E
N
R
S
T
Pages in category "Galactic"
The following 8 pages are in this category, out of 8 total.