Category:Atlas of Kregen
From ThroneWorld
This offers an almanac of the world of Kregen, divided according to the continents and major islands, and certain empires, nations and territories.
Within these lower categories are links to the coins, craft and deities of these various regions.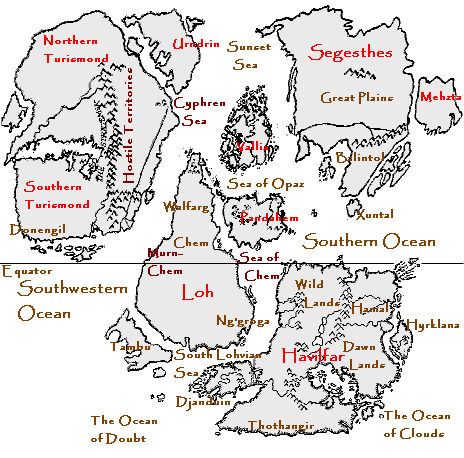 The Continents and Islands of Paz
See also the Category:Atlas of Fan Fiction for lands added by fan fiction.
Subcategories
This category has the following 10 subcategories, out of 10 total.
Pages in category "Atlas of Kregen"
The following 2 pages are in this category, out of 2 total.
P
S