Basic Rules
From ThroneWorld
(Difference between revisions)
Line 7:
Line 7:

<center>A Throne Enterprises LLC Production</center>

<center>A Throne Enterprises LLC Production</center>

-

{{Template:BasicRulesCopyright}}

+

Template:BasicRulesCopyright

Line 65:
Line 65:

| '''Location''' ||

| '''Location''' ||

|-

|-

-

| '''Revision''' || Version 6.6.16

+

| '''Revision''' || Version 6.6.

|}

|}
---
Revision as of 20:22, 27 June 2016
LORDS OF THE EARTH
Basic Rulebook
A Throne Enterprises LLC Production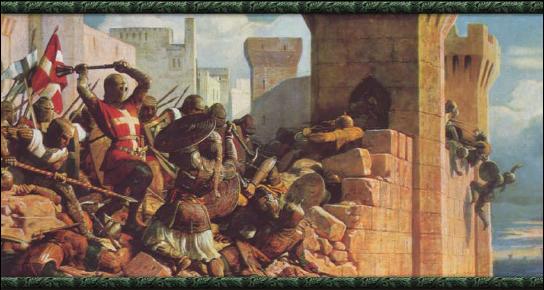 Credits
| | |
| --- | --- |
| Original Game Design | Thomas Harlan |
| Version 5.8 Rulebook written by | Thomas Harlan |
| Version 5.9 Rulebook edited by | Colin Dunnigan, Thomas Harlan and the Lords of the Earth Game Master's team. |
| System Development by | The Lords of the Earth Game Master's team. |
| Cover by | James Gemmill |
| Playtesting | A cast of thousands! |
Thank you all!
DESIGNERS NOTES FOR THE 6TH EDITION
Welcome to the latest version of the primary rulebook for Lords of the Earth. We hope that you will find this rulebook clearer, more accurate, more concise and more informative than the previous 5th edition. Many people, some of whom I have just thanked in the credits, have done a lot of work on it. This effort would not be possible without the enthusiastic support of the players and GM's who make Lords of the Earth the success that it is. We hope that the publication of this new rulebook will make things easier for everyone and contribute to the enjoyment that you derive from the game.
Enjoy!
Thomas Harlan
Lords of the Earth on the Internet
The main Lords of the Earth site can be found at:
Lords of the Earth Main Page
The Lords of the Earth mailing list can be joined by going to:
Lords of the Earth e-group
…and filling out the appropriate information.
REVISION HISTORY
| | |
| --- | --- |
| Created by | Thomas Harlan on 6/4/2004 7:10:00 PM |
| Last revised by | Martin Helsdon on 6/27/2016 9:17 PM |
| Location | |
| Revision | Version 6.6.17 |
x.x revisions increment when a Section is added or deleted
x.x.x revisions increment when errata is corrected, or components of a section are added, deleted or changed.

Table of Contents